WorldShip and Ship Manager Integrations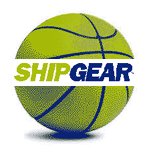 The trial version of ShipGear is a full working copy of our software, giving you instant integration between UPS WorldShip® and/or FedEx Ship Manager® and your accounting software or eCommerce platform. ShipGear can help you streamline your entire shipping process and save you time.
Most recent ShipGear news:
♦ Integrations now available for Amazon & QBO
♦ Pay monthly or annually with affordable options to avoid up-front investments
♦ Subsidize your purchase with UPS CTP or FedEx FTIP
♦ Plug-and-play ERP and eCommerce integrations with UPS WorldShip & FedEx Ship Manager
♦ Unlimited e-mail support for all plans and unlimited phone support for Mezza, Suprema & Ultima plans
ShipGear integrates with Amazon, eBay, Macola, Microsoft Dynamics GP, QuickBooks, QuickBooks Online, Sage 50 and Sage 100. Start your free trial today. You have access to our knowledgeable Support Services team (located here in CT) if you have any questions throughout your trial.
Request your ShipGear FREE 30 day trial today:
V-Technologies was founded in 1987, we are a leading provider of integrated multi-carrier shipping software that connects the warehouse to the front office, giving you efficiencies in shipping, accounts receivable and customer service.
We also developed the StarShip multi-carrier solution and partner with dozens of the major parcel, LTL and regional carriers such as USPS, UPS, FedEx, DHL, OnTrac, Averitt Express, Reddaway, Spee-Dee, XPO Logistics and more. StarShip combines all carriers into one user interface to gain even more efficiencies for shipping and management. StarShip extends past shipping to offer EDI and WMS integration to popular solutions such as SPS Commerce, Scanco and ScanForce. StarShip offers integrations to accounting, ERP and ecommerce platforms such as QuickBooks, Sage, Microsoft Dynamics GP, Acumatica, Macola, Amazon, Shopify, Magento and eBay to name a few.
Contact us today for more information: 800-462-4016
e-mail: bprescott@vtechnologies.com