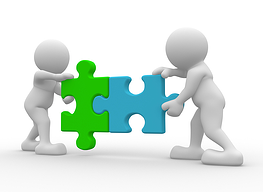 Question: Chris, we use multiple carriers to ship our products. How can using StarShip shipping software combined with Freightview and Freightquote to save my company time and money?
Answer: Using an ERP integrated shipping software (StarShip) combined with Freightview and Freightquote can save your staff up to 100 hours a week. Freightview is a web based TMS (Transportation Management System) side by side cost comparison tool that allows you to upload your contract carriers to evaluate the best way to ship your products. FreightView allows you to also do electronic tendering. Freightquote is FreightView'ssister company. FreightQuote's 3PL rates give you the ability to compare your contract carriers with other service options for potential cost savings.
To Process this workflow using StarShip shipping software's interface follow the steps below:
Indicate the sales transaction order number

Pack up ship the shipment

Click on the dollar sign within StarShip shipping software, this will cycle through all the various rates on your Freightview account and give exposure to Freightquote rates side-by-side

Select the preferred rate and carrier

Book the truck over the internet and get the confirmation back from Freightview with the carrier information and StarShip pushes that back into the ERP system.

The bill of lading will be automatically populated StarShip will fill in the carrier and scac code, the pro number bill of lading number and all the carrier details along with freight rules indicated.
Please view our short video demonstration below:
About us here at V-Technologies:
Founded in 1987, integrated multi-carrier

shipping software

that connects the warehouse to the front office, giving you efficiencies in shipping, accounts receivable and customer service. We partner with dozens of parcel and LTL carriers such as USPS, UPS, FedEx, Daytona, R+L, Roadrunner, YRC and more as well as regional carriers like OnTrac and Pitt Ohio. Our software provides integration between those carriers and popular ERP, EDI, accounting and eCommerce platforms: QuickBooks, Sage, Microsoft Dynamics GP, Acumatica, Macola, Amazon, Shopify, and eBay to name a few.
Contact us today for more information: 800-462-4016 e-mail: sales@vtechnologies.com or learn more link below for more information on our integrated shipping solution software: