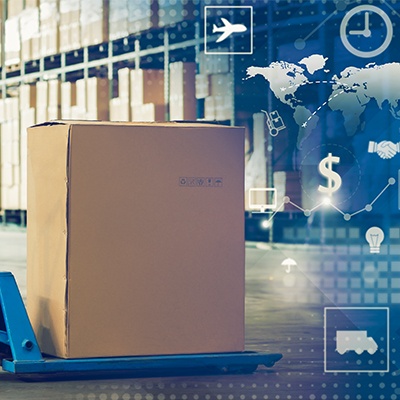 4 Top Rated Third-Party Apps: Extend the Functionality of Your Infor ERP
Big thank you to our guest blogger, Gary Kirstein, Supply Chain Division Practice Manager at Aktion. He was kind enough to share his wealth of knowledge (40 years worth!) and provide insight and top picks into popular third-party solutions to extend Infor ERP.
You've invested time, money, and resources in your existing Infor ERP. It works great, but you need to modernize your business. A proven third-party application can make all the difference.
Is your ERP at its Current Release?
The first and most important thing for anyone looking to get more functionality out of their current Infor ERP is to update to its current release. The functionality you've been looking to add may be included in it.
Adding Functionality: Third-party App Integration
Shipping solution, business intelligence (BI), customer relationship management (CRM), and document management, are a few of the third-party products that can add the functionality your business is missing.
A few of the third-party apps worth considering:
Shipping Solution: Integrates multiple shipping types to find the best available by carrier.
BI: Business-critical data available in real-time Dashboard or Report Views – i.e. Sales, Purchasing, Inventory and Financial Data.
Document Management: Electronic storage/management of documents. These include system generated documents or reports and/or scanned external documents/reports.
Aktion Recommends

UnForm Document Archive

Manager

for Document Management
CRM: Maintain relationships with customers, prospects, sales representative, and management teams. Integrate with your back office solution for a complete collaboration environment.
Is it Time to Replace?
If an ERP installation falls into one of three situations, an ERP upgrade should be considered.
Doesn't Meet Your Needs Anymore – If upgrading your legacy ERP to its latest release doesn't give you the functionality you desire and if you have to add multiple third-party applications, then a replacement effort should be considered.
I Want to Move to the Cloud – If you've been considering an off-prem ERP solution then you'll want to investigate the many benefits of implementing a Cloud-based solution.
Mobility – Adding third-party applications may help with both responsiveness and mobility but, it will never be a true web-enabled ERP solution.