Shipping Software for Sage 50 in 2013 "It's Peachy"
Just because Sage has changed Peachtree's brand name to Sage 50 doesn't mean it has lost its peach appeal. In fact it has several enhancements to shipping automation. Just like Peachtree 2012, Sage 50 2013 still supports the SDK (software development kit) provided by Sage. In addition, V-Technologies, LLC has enhanced the Sage 50 ShipGear shipping software interface as follows:
Sage 50 no longer needs to be running to process shipments
Sage 50 user permissions are no longer needed to access ShipGear shipping software and the data access password for processing shipments is no longer required.
The ShipGear shipping software Sage 50 interface allows for sales orders that have been invoiced to be updated with freight and/or tracking information.
The new ShipGear shipping software interface has the ability to update back orders with freight and/or tracking.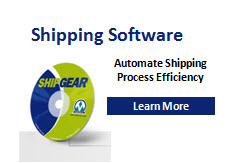 Say goodbye to Peachtree, and say hello to Sage 50 shipping software. Its just as Peachy as before with even a bit more. ShipGear customers also qualify for the UPS Customer Technology Program. Customers with a valid CTP approval code can use their CTP subsidy towards the purchase of ShipGear or add on modules. Learn more...
Image available on aknacer's flickr photostream