5 ways to simplify
shipping in SYSPRO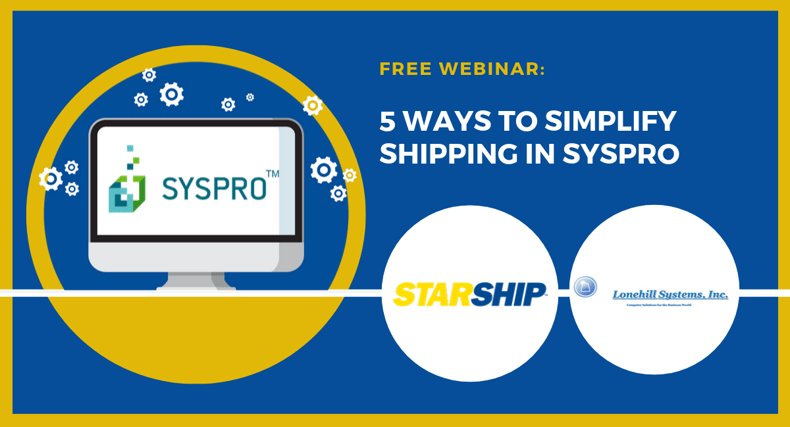 Complimentary Webinar
Date: Thursday, October 24th, 2019
Time: 2 PM ET / 11 AM PT (1 hour)
Join Kim Nel at Lonehill Systems and Chris Sletner here at StarShip to learn how to simplify shipping with an integrated manufacturing and distribution solution for SYSPRO.
During this webinar we will show the following:
Enhance the native Syspro Shipping System

True multi-carrier / multi-mode system - rate shop & ship from a single interface

Shop between carriers or use rules to determine best way

Streamline international and LTL documents

Send emails that build brand awareness and drive repeat traffic
We look forward to "seeing" you Thurs. October 24th!