Caroline is heading to Southbury, CT for the DSD Client Conference, October 10th, 2019!
DSD announced they will be hosting a 2019 Client Conference in Southbury, CT. Happy to share Caroline Rua, our VP of Sales/Marketing will be there. Her goal at this event is to build networking relationships among users and to educate attendees about our powerful Sage 100 shipping solution to help customers grow their business!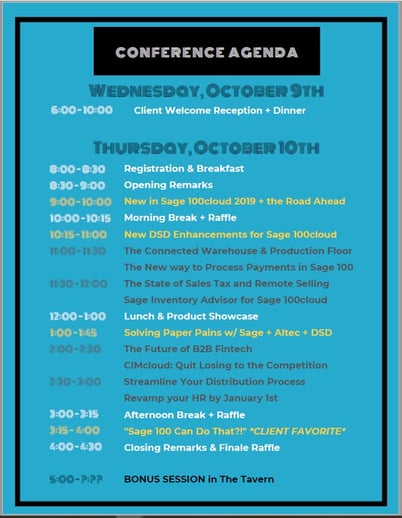 Learn how StarShip can streamline your Sage 100 shipping!
With the StarShip software you can rate shop and ship dozens of small parcel and LTL carriers on one screen. Stop by our table and learn how StarShip can create custom emails, save you time and drive repeat business.
Click here to learn additional details about the show!
About us here at V-Technologies:
Shipping. Simplified. We're the developer of StarShip shipping software. After 30+ years StarShip is the Gold standard for Acumatica and Sage shipping solutions.
We've formed strategic partnerships with dozens of carriers such as UPS, FedEx and USPS as well as LTL carriers from ABF, Holland, New Penn, XPO Logistics and YRC to 3PLs such as WWEX and CH Robinson. StarShip also offers discounted USPS rates to reduce freight costs.
We look forward to seeing you there! #DCC2019