StarShip Cloud vs. ShipGear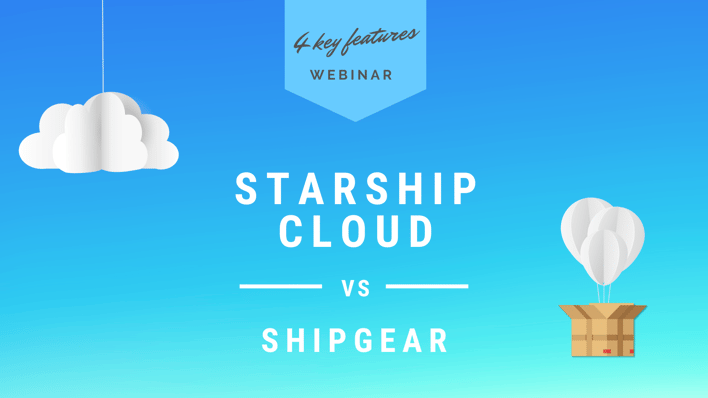 QBE Shipping

Webinar:
Date: Thursday, August 4th, 2022

Time: 3 PM ET / 12 PM PT (30 mins)
We greatly appreciated your business over the years and wanted to give you advanced notice of our intent to no longer support or maintain the ShipGear application after 12-31-2023. This difficult decision was made as we focus resources and efforts on our cloud solution, StarShip.
With that we would like to invite you to join us to learn more about StarShip Cloud and the special migration offer we will be extending to you as a valued ShipGear customer. We are excited to share more about StarShip and think you'll be pleasantly surprised with all it has to offer!
On this webinar, we'll be chatting about:
1. Advantages of shipping multiple carriers and modes (parcels & LTL) from one user interface
2. Reducing freight spend with rate shopping, discounted USPS rates and "best way" carrier selection
3. Streamlining the workflow between shipping and ecommerce platforms
4. How to quickly and easily print shipping paperwork such as the Commercial Invoice, BOL and HazMat declarations
To watch this webinar recording on-demand now
please fill out the form on the righ