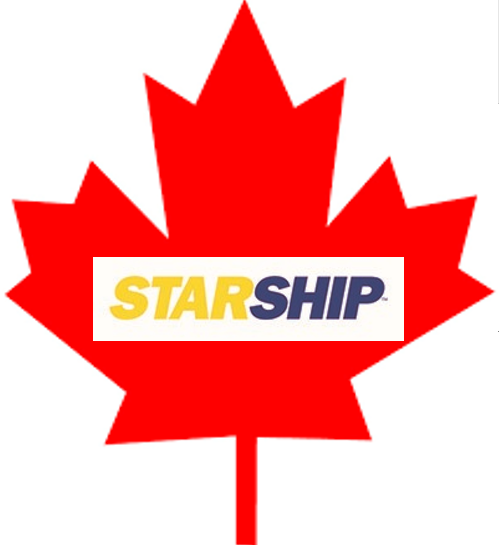 StarShip Shipping Software Version 16.4 Supports Canadian Origin for FedEx (new!) and UPS
The release of StarShip Version 16.4 in October 2016 now supports Canadian origin shipping for FedEx as an additional carrier option. The UPS option was launched earlier this year with StarShip version 16.3. It's a tremendous advancement for Canadian and U.S. businesses shipping from Canada to have the power of StarShip's shipping integration and the option of selecting both UPS or FedEx. If you ship from Canada and are using Amazon or ERP systems such as: Acumatica, Epicor Eclipse, Microsoft Dynamics GP, QuickBooks Enterprise, QuickBooks Online, Sage 100, Sage 500, Sage X3, or SYSPRO, contact us. Learn how you can take advantage of StarShip's integrated shipping automation to ship items from Canada to the U.S. and beyond.
Shipping from Canada
The FedEx and UPS StarShip modules now include support for shipments originating in Canada. StarShip users with an active maintenance plan simply need to contact us with the Canadian account number(s) to make them available.
Find more information on StarShip v16 updates here: StarShip 16.x Version
StarShip Version 16.4 Highlights
In addition to StarShip Canadian origin for FedEx, this release also enhances the Southeastern Freight Lines (SEFL) module to support Pro# generation along with other previously supported features such as rating, tracking, pickup request and proof of delivery.
The StarShip FedEx module can now streamline your warehouse operations in Canada! Start taking advantage of this today!

Requires the FedEx module

Contact us to update your license

Southeastern Freight Lines (SEFL)

StarShip now supports the SEFL PRO#