SYSPRO + Lonehill Systems: Streamline your shipping process with StarShip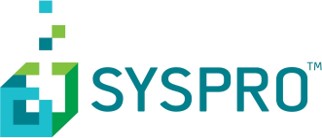 Exclusive Webinar
Date: Thursday, November 29th, 2018
Time: 2:30 PM ET / 11:30 PM PT (1 hour)
Join us for an exclusive webinar to learn how the StarShip and SYSPRO integration streamlines your shipping process. We'll show you how our multi-carrier shipping software connects your warehouse to your front office, giving you efficiencies in shipping, accounts receivable and customer service.
During this webinar we will demonstrate how StarShip allows you to:
Automate LTL and small package shipping with carriers such as FedEx, UPS, USPS, XPO Logistics & YRC - Works along with SYSPRO Shipping System
Give the entire office quick access to shipment history, metrics and reporting
Connect to ecommerce platforms such as Amazon, eBay, Shopify & Magento
Send automated email notifications to build brand awareness, provide item-level detail and increase repeat purchases
Work directly with Lonehill Systems & SYSPRO for pre-sales support
StarShip installation, implementation, training and support available
We look forward to "seeing" you on November 29th!