Microsoft Dynamics GP: New StarShip Web User Interface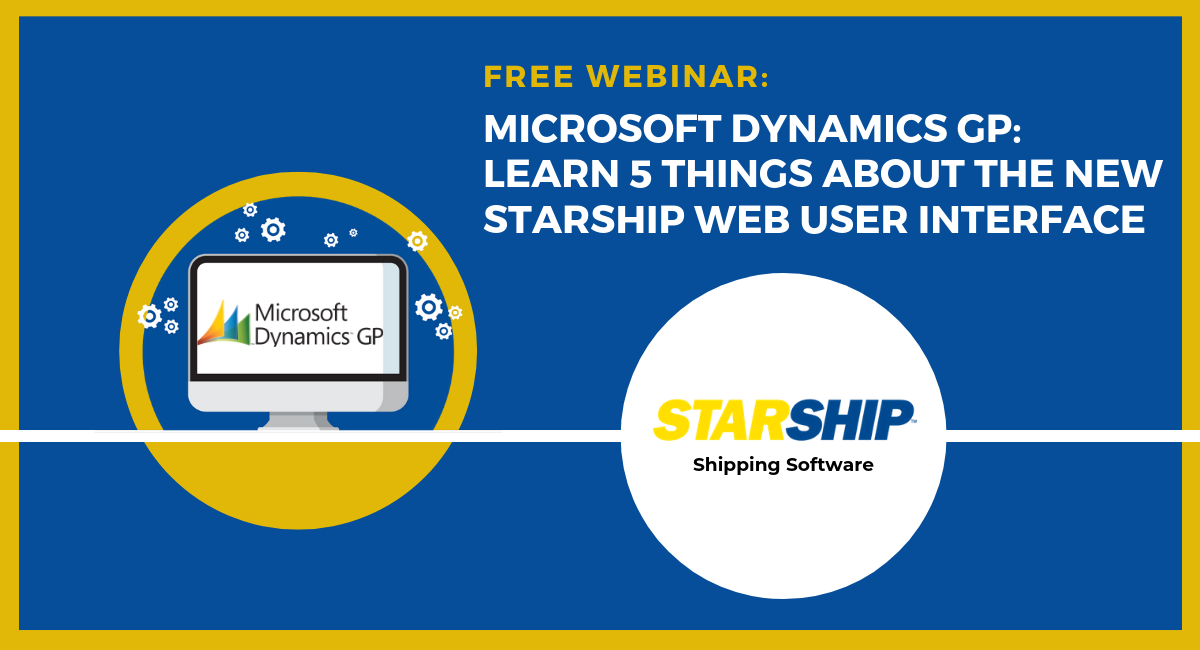 Exclusive
Microsoft Dynamics GP

Webinar:
Date: Tuesday, March 19, 2019
Time: 4 PM ET / 1 PM PT (30 mins)
Join us for an exclusive webinar showcasing the n
ew StarShip web user interface.
During this webinar we will demonstrate:
1. Our new web-based interface and dashboard with improved performance indicators
2. How to save time with our updated ecommerce integrations and extensions
3. See our new widgets that can be customized to best suit your business needs
4. View potential savings on every shipment with a real-time comparison to USPS discount prices
5. Find out immediately if you're using the most cost effective method and learn about a FREE parcel audit
To watch this video now please fill out the form on the right!